_Holy_ John 16:13 He will Guide you into All Truth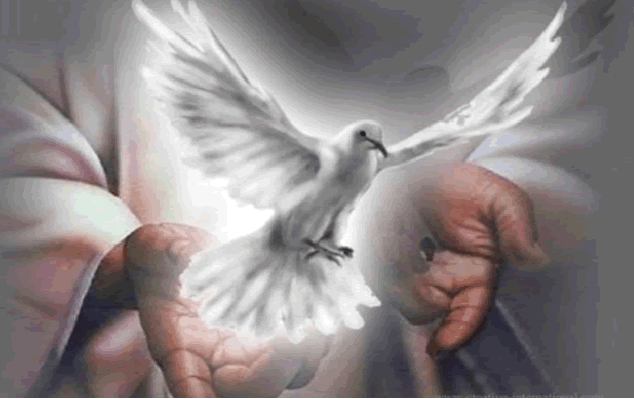 The Holy Spirit is the greatest, who covers the whole universe
Luke 3:22 (NLT) and the Holy Spirit, in bodily form, descended on him
(Jesus) like a dove. And a voice from heaven said, you are my dearly
loved Son, and you bring me great joy.
Who is the Comforter? An Invisible Force!
John 14:17 (NIV) The Spirit of truth. The world cannot accept him,
because it neither sees him nor knows him. But you (Christians) know
him, for he (the Holy Spirit) lives with you and will be in you (forever).
John 16:12 There is so much more I want to tell you, but you can not
bear it now. Ver.13 When the Spirit of truth (the Comforter) comes; he
will guide you into all truth. He will not speak on his own but will tell
you what he has heard. He will tell you about the future. Ver.14 He will
bring me glory by telling you whatever he receives from me. Ver.15 All
that belongs to the Father is mine; this is why I said, The Spirit will tell
you whatever he receives from me (Jesus).
Elect Jesus the Christ for this Millennium
A strong and distinguished Government is all about creating a good
future with good jobs available to all in order to avoid any
complications that could get in the way of a normal family lifestyle.
During the Millennium Jesus with his Government will create not only
millions, but billions of new jobs all around the world. Nations will
strive to keep an almost perfect economy going at all times with the
support of the Angels of Heaven.
This international election will be open to any leaders who want to run
this world.
First of all, this election will have little to do with the regular elections
in each nation. Nations will continue to elect their own leaders.
This worldwide, one-time election mentioned above will be permanent
and forever. Therefore, you need to be careful about what you decide.
Some of the groups that will run for this spiritual international election:
Jesus the Christ for all Religions that includes Christianity (the Trinity)
The Antichrist for Jewish (non-Christian Jews), he will betray the Jews
Mohammad for Muslims (all groups of Muslim, are invited to join)
Buddha, Hindu, Communist party, New Age Movement, Scientology, etc…
Luke 14:10 (NIV) But when you are invited, take the lowest place, so that
when your host comes, he will say to you, Friend, move up to a better
place. Then you will be honored in the presence of all the other guests.
Ver.11 For all those who exalt themselves will be humbled, and those
who humble themselves will be exalted.
Luke 15:10 (NLT) In the same way, there is joy in the presence of God's
angels when even one sinner repents.
All of the candidates who will run to be the leader of this world will
begin with good ideas. That includes the Antichrist, who will have all
kind of promises that he cannot keep!
Jesus will have the Support of Democracy (Human Rights)
The voting will not take place through a regular voting system, like
when you go to a voting booth or make a checkmark on a Ballot. This
kind of Divine method of voting will be based on faith. God the Father
who can see every heart will know if you have made the right decision
about becoming a true Christian or not.
Revelation 20:12 I saw the dead, both great and small, standing before
God's throne (Subconscious Mind; earthly Angels). And the books were
opened, including the Book of Life. And the dead were judged according
to what they had done, as recorded in the books.
Revelation 21:27 Nothing evil will be allowed to enter, nor anyone who
practices shameful idolatry and dishonesty, but only those whose names
are written in the Lamb's Book of Life.
The Rapture will take place at some point between the years 2020 and
2025 The human population will have reached a total of about 8 billion
people on earth. As of 2016 there are approximately 2 billion Christians
on earth. When Christians have surpassed 50% of the population then
the rapture will take place. 4 billion will be taken up and 4 billion will be
left behind.
There are Two Reasons why the Rapture Must Take Place
The first reason is to prevent Christians from facing the holocaust. After
4 Billion people have been temporarily transported to another place the
economy will collapse to nothing. In other words, money will have zero
value. This is when the Antichrist with his followers will become
dangerous. Read the Book of Revelation.
Secondly; to give the Angels of Heaven a chance to clean this planet
from pollution, evil, and all kinds of mess caused by mankind for
thousands of years. When the Angels are finished cleaning this planet it
will become a 'New Planet' for the Millennium (Utopia). The job will be
finished before the year 2025.
Mathew 24:5 For many will come in my name, claiming, I am the Christ,
and will deceive many. Ver.6 You will hear of wars and rumors of wars,
but see to it that you are not alarmed. Such things must happen, but the
end is still to come. Ver.7 Nation will rise against nation, and kingdom
against kingdom. There will be famines, earthquakes in various places.
Jewish High Priests Plotting to Kill Jesus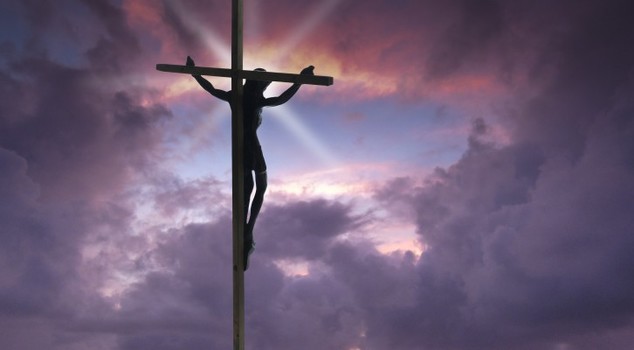 Whoever believes in him shall not perish but have Eternal Life!
John 3:16 (NIV) For God so loved the world that he gave his one and only
Son, that whoever believes in him shall not perish but have eternal life.
Matthew 26:1 (NLT) When Jesus had finished saying all these things, he
said to his disciples, Ver.2 As you know, Passover begins in two days,
and the Son of Man will be handed over to be crucified. Ver.3 At that
same time the leading priests and elders were meeting at the residence
of Caiaphas, the high priest (Jews), Ver.4 plotting how to capture Jesus
secretly and kill him. Ver.5 But not during the Passover celebration, they
agreed, or the people may riot.
Jeremiah 31:9 Tears of joy will stream down their faces (new immortal
generations of Christian Jews), and I will lead them home (Israel) with
great care... For I am Israel's Father...
Isaiah 65:17 Look! I am creating new heavens (your Subconscious) and
a new earth (physical bodies), and no one will even think about the old
ones anymore. Ver.18 Be glad; rejoice forever in my creation! And look!
I will create Jerusalem as a place of happiness (Future Capital of the
World). Her people (from all nations) will be a source of joy.
Isaiah 2:3 Many nations will come and say, Come, let us go up to the
mountain of the Lord (Jesus), to the Temple of the God of Israel. There
he will teach us his ways, so that we may obey him. For in those days
the Lord's teaching (the Angel's teaching) and his word will go out
from Jerusalem (spreading quality information all around the world,
through the internet, satellites, etc.).
Isaiah 45:3 (NLT) And I will give you (Christian Jews) treasures hidden
in the darkness secret riches. I will do this so you may know that I am
the Lord (Your Heavenly Father), the God of Israel, the one who calls
you by name (Your Personal God).
Romans 8:11 The Spirit of God, who raised Jesus from the dead, lives in
you. And just as God raised Christ Jesus from the dead, he will give life
to your mortal bodies by this same Spirit living within you.
You will Receive Power from the Holy Spirit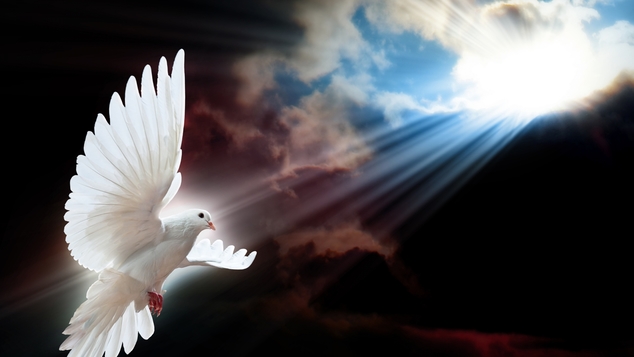 Few True Christians who believe in Jesus and the Comforter
Acts 1:8 But you will receive power when the Holy Spirit (the Comforter)
comes on you; and you will be my (Jesus) witnesses in Jerusalem, and in
all Judea and Samaria, and to the ends of the earth (North America).
Luke 17:20 (NIV) Once, having been asked by the Pharisees when the
kingdom of God would come, Jesus replied, "the kingdom of God does
not come with your careful observation," Ver.21 "nor will people say,
here it is, or there it is, because the kingdom of God is within you
(your own Subconscious Mind)."
Revelation 1:16 (NLT) … And his (the Comforter) face was like the sun in
all its brilliance (symbolizing the Power of His Wisdom and Knowledge).
Micah 4:3 (NLV) He (the Comforter) will judge between many people
(Nations). He will decide for strong nations (North America) that are far
away (from Israel). Then they will beat their swords into plows, and
their spears into cutting hooks. Nation will not lift up sword against
nation, and they will never learn war anymore.
All Major Natural Disasters will be Reduced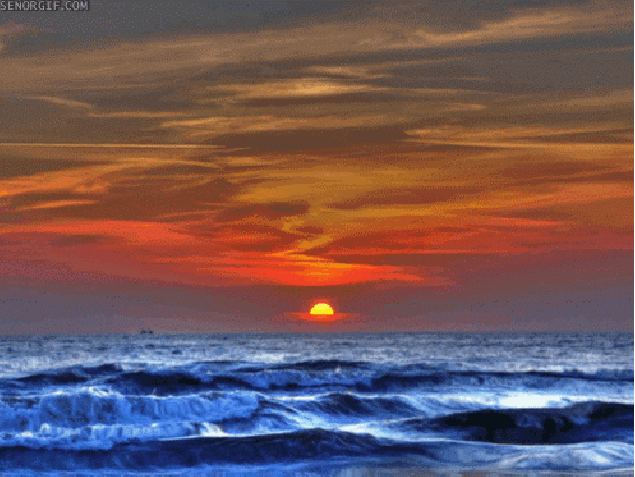 Around 100 Billion Souls since Adam and Eve will come back to Life
Revelation 20:13 [During the Millennium] The sea gave up the dead that
were in it, and death and Hades gave up the dead that were in them, and
each person was judged according to what they had done.
All the dead people (Souls) who have died since Adam and Eve are
presently moving in the atmosphere (air) and the ocean. Approximately
100 Billion Souls will come back to life again during the Millennium.
This planet at that time will have no problem to support 100 Billion
people. This world will be well organized for that. The deserts will
produce food with the rest of the world, we will have enough food to
serve all mankind.
Revelation 14:7 He said in a loud voice, "Fear God and give him glory,
because the hour of his judgment has come. Worship him (the Father)
who made the heavens, the earth, the sea and the springs of water."
At that time all major disasters like earthquakes, volcanoes, meteorites,
etc... will be reduced to almost nothing, but only when Jesus has
received the full authority to govern our planet from Israel. All nations
will come to Israel to Celebrate the First Capital of the World in the
year 2025.
Revelation 15:2 And I saw what looked like a sea of glass glowing with
fire and, standing beside the sea, those who had been victorious over
the beast and its image and over the number of its name. They held
harps given them by God
Mark 13:29 In the same way, when you see all these things taking place
(the Antichrist taking power), you can know that his (Jesus) return is
very near, right at the door (The Year 2025).
By the year 2025, all wars will end. All Nations will have gathered
together to adopt a new Democratic System that will lead to the Full
Support of Human Rights Worldwide. Everyone will live together in
peace and everyone will make an effort to avoid starting any kind of
wars again. We will all live in an equal and safe society for every Nation!
Mark 13:32 No one knows about that day or hour (but we will all know
the year, which will be 2025), not even the angels in heaven, nor the
Son (the Comforter with the Elites), but only the Father (the only
Perfect One)
John 12:32 And when I am (Jesus) lifted up from the earth (When
everyone understands the true meaning of Eternal Life) I will attract all
people toward me
Matthew 24:22 In fact, unless that time of calamity is shortened, not a
single person will survive (all mankind would become extinct). But it
will be shortened for the sake of God's chosen ones (the Comforter with
the Elites).
Our knowledge of Quantum Physics tells us that in order to survive in
the future we (Humanity) must dematerialize our physical bodies to
merge with the Stars (Cosmic-Conscious-Energy). As for our little life
of 60 to 80 years on earth, it is nothing compared to the eternal
transformations of Energy and matter in the universe, which will go on
forever.
In reality, we are trapped like a sandwich between the two great entities
of Energy and matter in the universe. To escape, we need to make a
decision; either we blend with the stars, or we remain attached to this
planet (frozen energy) and be destroyed with it in hell. The complete
transformation of our bodies from matter to Energy will take
approximately 40 million years of progress as Angels of Lights.
2 Corinthians 5:17 (NLT) This means that anyone who belongs to Christ
has become a new person. The old life is gone; a new life has begun!
John 6:27 But don't be so concerned about perishable things like food.
Spend your energy seeking the eternal life that the Son of Man (The
Comforter) can give you. For God the Father has given me (Jesus) the
seal of his approval (testifying for the Comforter on my behalf).
Unlock the Full Power of Your Unconscious Mind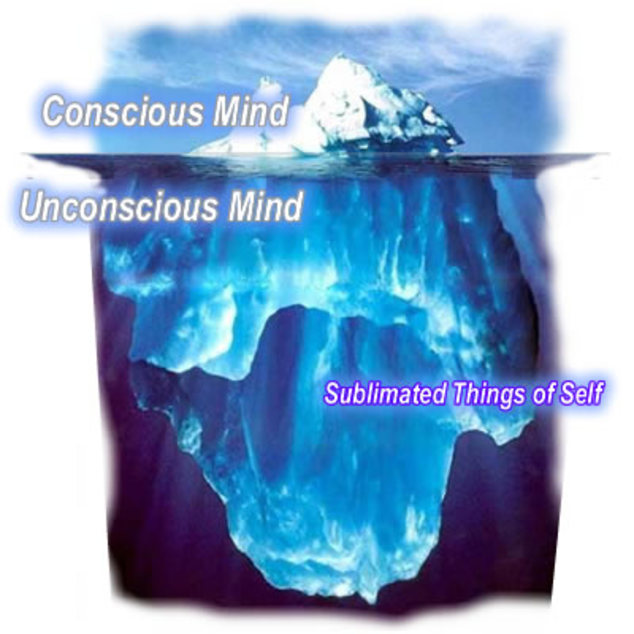 Iceberg from the North Pole analogy: "States of Consciousness"
This new concept about Hydrogen-Conscious-Energy will bring down
all barriers (any doubts) about overcoming death. This is a confused and
dangerous world we live in. We cannot afford to make anymore
mistakes if we want to work together and solve the mysteries of Life!
The Holy Spirit has a lot of work ahead to connect our Conscious-
Energy with the Supreme Cosmic-Conscious-Energy! The Holy Spirit is
everywhere; in time and space, covering the entire Universe!
"Omnipresent"
Human experience occurs on many levels: Physical, Emotional, Mental
and Spiritual, with or without our being consciously aware of it. In fact,
we are normally unaware of most of our physical experience, such as
our heartbeat, digestion and breathing. Similarly, we may be more or
less aware of our emotional and mental states. Just think about driving
on the freeway, everything works without having to think about it.
When necessary, and with practice, we can focus our attention on most
of these aspects of our experience, though even then our brain filters
out much of the raw information. On the other hand, when we are
daydreaming, remembering the past, or worrying about the future, we
are often unaware of much of our everyday experience.
We may think in terms of being asleep or awake, but there is actually a
whole range of levels of awareness, from completely present and alert,
to comatose. In the extremes of danger or being in love, time may slow
down and we may have a detailed and heightened awareness of all our
senses. Whereas when watching TV we may feel that we are awake, but
be quite unresponsive to someone calling our name.
The full palette of conscious states depends on many variables: intensity
of attention, breadth of awareness, the level of attention (physical,
emotional, mental, or spiritual). Our life experience flows over this
palette, focused here, relaxed there, as our need, circumstances, ability,
and intention varies. In practice we mix and match, our moment-to-
moment awareness being stitched together from bits and pieces across
all these variables.
Unveiling the Potential Sources of your Unconscious Mind!
The formation of the subconscious mind needs to be developed by the
conscious mind. It is like a baby who gradually becomes conscious as it
grows older. The unconscious mind gradually becomes the Subconscious.
The conscious mind is the filter that makes it all happen. The Key to
Heaven is to activate this Third Eye (Supernatural Sixth Sense). It will
become part of your everyday New Life Style. View Verses below:
Isaiah 59:9 (NLT) So there is no justice among us, and we know nothing
about right living. We look for light but find only darkness. We look for
bright skies but walk in gloom. Ver.10 We grope like the blind along a
wall, feeling our way like people without eyes. Even at brightest
noontime, we stumble as though it were dark. Among the living, we are
like the dead (semiconscious sleeping people throughout their whole
lifetime).
Luke 24:5 Then, as they (Apostles) were afraid and bowed their faces to
the earth, they (Angels) said to them, "Why do you seek the living (Jesus)
among the dead?
Isaiah 66:15 See, the Lord is coming with fire, and his chariots are like a
whirlwind; he will bring down his anger with fury, and his rebuke with
flames of fire (disciplined with positive fire which is the hydrogen
energy from the third heaven).
Making Preparations for Our Modern Generations
A man carrying a jar of water will meet you 'Follow Him'
Mark 14:13 [Jesus' Last Supper] So he (Jesus) sent two of his disciples,
telling them, "Go into the city, and a man (the Comforter) carrying a jar
of water will meet you. Follow him." Ver.14 Say to the owner of the house
he enters, "the teacher asks: Where is my guest room, where I may eat
the Passover with my disciples?" Ver.15 He will show you a large room
(Subconscious Mind) upstairs, furnished and ready (with Knowledge and
Wisdom). Make preparations for us there (for our modern generations to
come: 'the Millennium').
Revelation 22:1 Then the angel (the Spirit of the Comforter) showed me
the river of the water of life, as clear as crystal, flowing from the throne
of God (the Father) and of the Lamb (Jesus).
Matthew 11:12 (NIV) From the days of John the Baptist until now (the
Comforter; early 2000), the kingdom of heaven has been forcefully
advancing (growing in Knowledge & Wisdom), and forceful men lay hold
of it (mankind understands God & Satan better).
Quantum Energy: Quantity of Energy at the Zero Point Field
The key concepts of quantum physics teach us that we are one with our
universe and that we are connected together by a mysterious energy
called the Zero Point Energy Field or String Theory. Zero Point Energy is
the sea of virtual particles that lies beneath every point in the universe.
If we were to cool these particles as close as we possibly could to
Absolute zero, there should be, according to the postulates of Newtonian
science, no energy there. Instead, much to the astonishments of
scientists, there still remains an immense quantity of energy at this Zero
Point. Some scientists have actually called this energy the Mind of God.
Current science accepts that the act of observing something, at least at
the subatomic level, changes the behavior and characteristics of the
thing observed. This implies that consciousness has direct and
observable effect on the structure or composition of matter. This has
been borne out in so many classic experiments in quantum physics that
it is now considered a fundamental principle.
At the level of the photon, consciously directed intent can alter the
behaviors of the fundamental constituents of matter. If this concept is
true for the photon, it logically follows that this might be true for us as
well. After all, if we accept the implications of this model, then we have
to ask ourselves what humans are composed of. Photons are the smallest
unit of matter that we currently recognize. Basically, when we talk about
photons, we are talking about light and information. The ectromagnetic
zero point field in some sense is related to a "light of creation" of the
physical world concept that you find in spiritual traditions.
Quantum science in the 20th century revealed the presence of an all
pervasive background sea of quantum energy in the universe. Cambridge
University's Dr. Harold Puthoff was one of the first to measure this
energy of the universe. This energy was measured at zero degrees Kelvin,
the absolute lowest possible temperature in the universe equal to minus
273 degrees Celsius. At this temperature according to Newtonian physics
all molecular and atom movement should have ceased and no energy
should be measured at all! Instead of finding no energy, as was expected,
he found what he called a 'seething cauldron' of energy and henceforth
it was given the name zero point energy (ZPE). Harold Puthoff proved
that the physical vacuum is not devoid of energy at all and that instead
of being a vacuum, space it is actually a plenum.
In quantum electrodynamics the background sea of quantum energy is
now used to explain the uncertainty principle that was discovered by
quantum physics, the unpredictable behavior of subatomic particles. The
jiggling of subatomic particles is believed to be caused by the zero point
field. Randomly virtual photons jump back and forth between the zero
point field and our physical world. They collide with and are absorbed
by subatomic particles that will be excited into a higher energy state.
After nanoseconds the energy is released again by means of another
virtual photon that returns to the zero point field. The photon is called
a virtual photon since it comes and goes from the zero point field and is
not here to stay in the material world. It is only used in the energy
exchange between the zero point field and the material world.
Princeton University's John Wheeler and Richard Feynman valued the
zero point energy for the first time. They calculated that a cup of zero
point energy is enough to bring all the oceans of the world to boiling
point. The equivalent in matter of the zero point energy using Einstein's
famous equation of E= m c² is 10⁹⁴ gram/cm³! This is more matter per
cubic centimeter than the total mass of the entire universe! Contrary to
what we have always believed matter is not a condensed substance but a
diffuse form of energy.
Now how is this possible, we seem to live in a huge sea of energy and we
do not even notice it? We're like fish submerged in water but never ever
aware of the fact that there is water all around them.
Haisch and Rueda contributed to the zero point field using Hal Puthoff's
work, by proving Newton's famous law of inertia which states that
inertia is the product of mass and acceleration, F= m * a. This old law
that Newton took as an assumption, an axiom in his Principia, the holy
bible of classical physics, could never be proven in the last three
hundred years! But by taking account of the zero point field, Rueda and
Haisch proved that inertia is simply the resistance, the drag that objects
experience when accelerated in the zero point field.
Harvesting the Energy and the Awakening of Mankind
In the early 20th century Nikola Tesla was the first to discover the scalar
wave. He used induction coils to create these scalar waves. He had
conducted many experiments while sending scalar waves around the
earth proving that scalar waves propagate over long distances with no
loss in field strength. Unlike our current familiar electromagnetic wave
that dissipates and looses its energy at a rate equal to the square of the
distance from the source, Tesla's longitudinal waves could travel any
distance with practically no loss of energy.
Scientists like Daniel Winter, David Wilcock, Amit Goswami and others
believe that consciousness is not restricted to biological life forms per se.
They believe that consciousness is an intrinsic property of the universe
itself and it may manifest itself in many forms. All physical objects from
subatomic particles to stars and planets are believed to be sentient life
forms.
Here is the Spiritual Side of Quantum Physics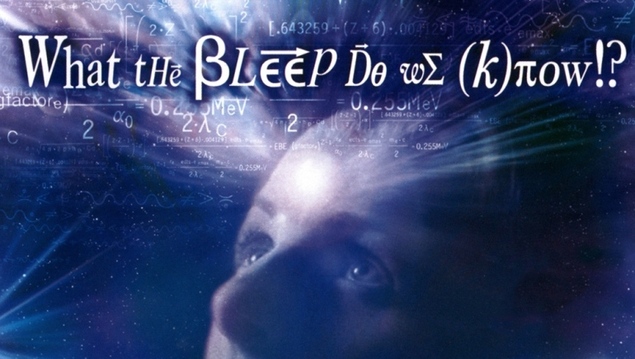 Documentary movie released on April 23, 2004 shown in all theaters
The movie combines talking-head documentary footage with a fictional
narrative, attempts to explain quantum physics in terms most audiences
can understand. The extent to which it succeeds will largely be
determined by how well the viewer grasps the complex theories being
addressed in those terms. Does matter exist? Does time flow in one
direction?
This documentary is a radical departure from convention. It demands
your full attention and requires the viewer to keep an open mind about
the unknown. It is a documentary. It is a story. It is mind-blowing
special effects.
This film plunges you into a world where quantum uncertainty is
demonstrated - where neurological processes, and perceptual shifts are
engaged and lived by its protagonist - where everything is alive, and
reality is changed by every thought. Checkout this documentary "What
the Bleep do We Know!" on the internet.
What is the Theory of Quantum Physics?
Quantum theory is the theoretical basis of modern physics that explains
the nature and behavior of matter and energy on the atomic and
subatomic level. The nature and behavior of matter and energy at that
level is sometimes referred to as quantum physics or quantum
mechanics.
Quantum mechanics is related to quantum physics and quantum
theory, including quantum field theory. It is a branch of physics which
is the fundamental theory of nature at the small scales and energy
levels of atoms and subatomic particles.
"Never give up on what you really want to do. The person with big
dreams is more powerful than one with all the facts."
Rev. 22:1 River of the Water of Life (Holy Water)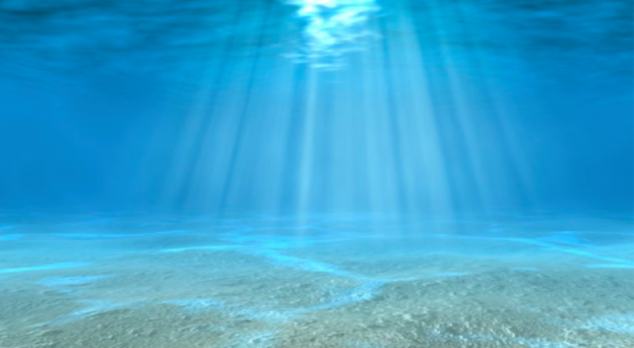 Rev. 7:17 He (the Comforter) will lead them to Springs of Living Water
"It is Better to have an Impossible Dream than no Dream at All"