_Angel_ of Lights, a Messenger of God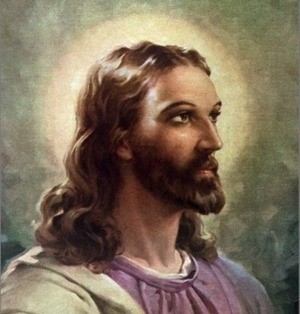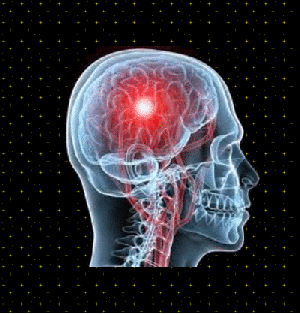 John 8:12 I am the light of the world (Predicted "Old and New Testament")
Matt 5:14 You are the light of the world (the Comforter with All the Elites)
Hebrews 1:7 (NIV) In speaking of the angels he says, He makes his angels
spirits and his servants (144,000 Elites) flames of fire (compressed energy)
He (the Comforter) will guide you into all the truth
He will speak only what he hears (from the Father)
John 16:13 New International Version (NIV)
Revelation 21:5 Then the one sitting on the throne (Comforter) said, See!
I am making all things new. Write, for these words are true and faithful.
Rev. 14:1 (NIV) Then I saw the Lamb (Jesus Christ) standing on Mount
Zion, and with him were 144,000 (Male and Female) who had his name
and his Father's name written on their foreheads (Father of Lights).
Revelation 14:1 (KJV) Father's name written in their foreheads (Energy
mixed with Neurons inside our brains become the Heavenly Father).
Matthew 20:23 Jesus said to them (the Apostles), "You will indeed drink
from my cup, but to sit at my right or left is not for me to grant. These
places belong to those (the 144000 Elects) for whom they have been
prepared by my Father."
John 13:35 "By this everyone will know that you are my disciples, if you
love one another (respect, teamwork, etc.)."
The Elites are like diamonds in the rough that are being discovered
in the rocks (the dirt of the earth, which is nature). In order for them to
be able to shine at their full brightness the Elites must work hard at this
like any other job to achieve that goal. Understand this concept: "The
Spiritual world is our department!"
1 John 3:14 We (Elects) know that we have passed from death to life…
Matthew 5:9 (NIV) Blessed are the peacemakers, for they will be called
children of God.
1 Thessalonians 4:16 For the Lord himself (Jesus Christ) will come down
from heaven, with a loud command, with the voice of the archangel and
with the trumpet call of God (with the last of our seven websites), and
the dead in Christ will rise first (the Elites will have gradually overcome
abuse and suffering through endurance in Christ and the Spirit).
Romans 8:11 And if the Spirit of him (God the Father) who raised Jesus
from the dead is living in you, he who raised Christ from the dead will
also give life to your mortal bodies because of his Spirit (the Comforter)
who lives in you.
Matthew 10:34 "Do not suppose that I have come to bring peace to the
earth. I did not come to bring peace, but a sword (the Holy Spirit).
Luke 12:51 Do you think I came to bring peace on earth? No, I tell you,
but division (separating good from evil).
John 16:33 "I have told you these things, so that in me you may have
peace (Heavenly Peace). In this world you will have trouble. But take
heart! I have overcome the world (Satan has already been defeated with
the blood of Jesus on the cross)."
John 14:27 Peace I leave with you; my peace I give you. I do not give to
you as the world gives. Do not let your hearts be troubled and do not be
afraid.
John 10:29 My Father, who has given them (the Elects) to me, is greater
than all; no one can snatch them out of my Father's hand.
John 17:9 I pray for them. I am not praying for the world, but for those
you have given me, for they are yours.
"You will know the truth and the truth will make you free."
John 8:32
If the Elites do not succeed then the whole world will not succeed, no
one will survive, including most of the Elects who have not been chosen
yet. The Elites are the only hope left within the Divine Realm of God (the
Bible) for the salvation of the whole world. Without the Elites all
mankind would be heading for hell, 'if time is not shorten' within the
next few decades. The Angels of heaven will discontinue helping
humanity everyone will be condemned by God the Father (our Galaxy).
This planet does not belong to Satan (the master of destruction), earth
was created by our Galaxy for humanity.
This planet is our home for the next 40 million years to come. At that
time, when we have progressively transformed ourselves into pure
compress hydrogen energy like the stars, then we will merge with the
stars. Our Souls which is Energy (God the Father) with Electromagnetic
Fields (the Holy Spirit), who is covering the whole universe will rejoice
with us (mankind) together for Eternity.
There will Rumors of wars but the End is Not Yet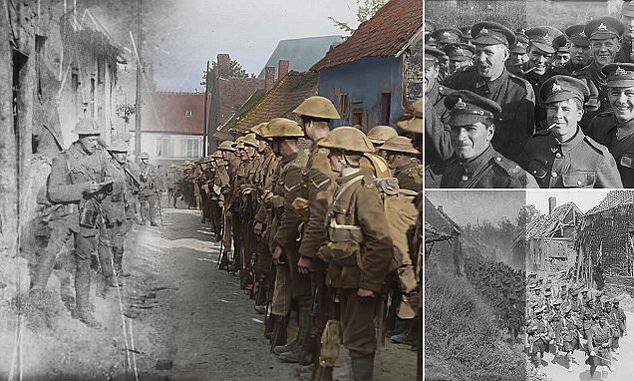 World War I: ... 1918-2018, First Battle against Adolf Hitler

World War II: .. 1939-1945, D-Day, the Battle of Normandy

World War III: 2018-2025, Angels and Humans versus Evil
Vs. Lucifer, the Antichrist, demonic spirits & evil people
Matthew 24:6 You will hear of wars and lots of talk about wars, but do
not be afraid. These things must happen, but it is not the end yet.
Mark 13:29 Even so, when you see these things happening, you know
that it (the end of the world) is near, right at the door (you will know
within the next seven years through our websites about THE END).
God's Holy War '2018-2025 is the War to End all Wars!'
LESS WE FORGET
Isaiah 2:4 He (the Comforter) will judge between the nations and will
settle disputes for many peoples. They will beat their swords into
plowshares and their spears into pruning hooks. Nation will not take up
sword against nation, nor will they train for war anymore.
Matthew 22:16 They (the Proud Religious Jews) sent their followers to
Jesus with some of King Herod's men. They asked, "Teacher, we know
that you are true. We know that you are teaching the truth about God.
We know you are not afraid of what men think or say about you.
John 14:12 For sure, I (Jesus) tell you, whoever puts his trust in me can
do the things I am doing. He (the Comforter) will do even greater things
than these because I am going to the Father.
John 14:17 He (the Comforter) is the Spirit of Truth. The world cannot
receive him. It does not see Him or know Him. You (the 144000 Elects)
know him because he lives with you and will be in you (Forever).
Luke 11:36 Therefore, if your whole body is full of light (Galaxy or
Subconscious Mind), and no part of it dark (earth or physical body), it
will be just as full of light as when a lamp shines its light on you."
Matthew 22:30 (NKJV) For in the resurrection they neither marry nor
are given in marriage, but are like angels of God in heaven (in paradise).
Isaiah 40:28 (NIV) Do you not know? Have you not heard? The Lord is
the everlasting God, the Creator of the ends of the earth. He will not
grow tired or weary and his understanding no one can fathom. Ver.29
He gives strength to the weary and increases the power of the weak.
Ver.31 but those who hope in the Lord will renew their strength. They
will soar on wings like eagles; they will run and not grow weary,
they will walk and not be faint.
Proverbs 10:23 A fool finds pleasure in wicked schemes, but a person of
understanding delights in wisdom.
John 8:12… I am the light of the world. He who follows me shall not walk
in darkness, but have the light of life.
John 17:16 They are not of the world, just as I (Jesus) am not of the world.
1 Corinthians 2:12 What we have received is not the spirit of the world,
but the Spirit who is from God, so that we may understand what God
has freely given us (Wisdom, Knowledge, Eternal Life, etc.).
1 Corinthians 13:4 (NIV) Love is patient, love is kind. It does not envy, it
does not boast, it is not proud.
Luke 15:10 (NKJV)… there is joy in the presence of the angels of God over
one sinner (the Comforter) who repents.
Mark 13:27 And he (Jesus) will send his angels (leaders of this website)
and gather his elect from the four winds, from the ends of the earth to
the ends of the heavens (from around the world).
In other words, in our modern era and during the Millennium, the
Comforter will be the first person to work his way to salvation
(immortality). Then in return almost 100 billion Souls living or dead
since Adam and Eve will have a second chance for salvation through the
name of Christ Jesus!
Revelation 20:13 The sea (and the air) gave up the dead (deep sleep Souls)
that were in it, and death and Hades gave up the dead (real bad people)
that were in them, and each person (good or bad) was judged (during the
Millennium) according to what they had done.
John 14:10 (NIV) Do you not believe that I am in the Father (Galaxy: 100
Billion Stars) and that the Father is in me (Jesus' brain: 100 Billion
Neurons)? The words I say to you I do not speak on my own authority.
Rather, it is the Father, living in me, who is doing his work (It is the Holy
Spirit who connects both brains together).
Genesis 1:26 Then God said, "Let us (God: the Father, the Christ and the
Spirit) make mankind in our image, in our likeness (Angels alike), so that
they may rule over the fish in the sea and the birds in the sky, over the
livestock and all the wild animals, and over all the creatures that move
along the ground."
John 14:2 (KJV) In my Father's house (our Subconscious Mind) are many
mansions (dimensional worlds).
John 3:7… You must be born again!
Romans 12:2… by the renewing of your mind
Romans 10:9 If you declare with your mouth, "Jesus is Lord," and believe
in your heart that God raised him from the dead, you will be saved.
Hebrews 1:13… "Sit (Jesus) at my right hand until I (God the Father) make
your enemies a footstool for your feet."
Ver.14 Are not all angels ministering spirits sent to serve those who will
inherit salvation?
Great Minds Think Alike!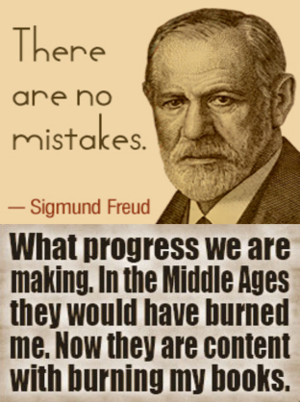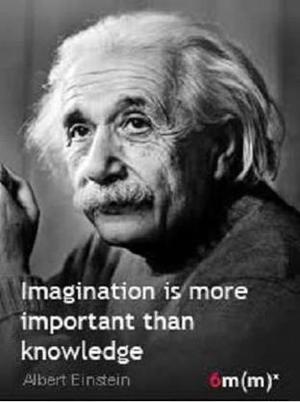 Imagination (Faith) is more important than knowledge (Fact)
Unified Ideas Rules the World
They Changed the World for the Better
Sigmund Freud - Emphasized the importance of the unconscious mind,
and a primary assumption of Freudian theory is that the unconscious
mind governs behavior to a greater degree than people suspect. Indeed,
the goal of psychoanalysis is to make the unconscious conscious.
Albert Einstein - is one of the most famous, iconic, influential and
universally admired persons in human history. The embodiment of
genius and the pre-eminent scientist of the modern age, his theories
and discoveries have profoundly affected the way people view and
understand the world and their place in it. Einstein was also known as
a philosopher and humanist who was keenly interested in and
concerned about the affairs of the world.
Einstein was displeased with quantum theory and quantum mechanics
(the very theory he helped create), despite its acceptance by other
physicists, stating that God is not playing dice. Einstein continued to
maintain his disbelief in the theory, and attempted unsuccessfully to
disprove it until he died at the age of 76.
Einstein's views about religious beliefs have been collected from
interviews and original writings. He called himself an agnostic, while
disassociating himself from the label atheist. He said he believed in the
pantheistic God of Baruch Spinoza, but not in a personal god a belief
he criticized. Einstein once wrote: I do not believe in a personal God
and I have never denied this but expressed it clearly.
Paul Ratner: Your Daily Microdose of Genius
Should we have a world government Albert Einstein thought so
While it may seem futuristic, the idea of a world government is
thousands of years old. It is been considered by Ancient Egyptians,
Chinese, and Greeks and has been batted around by many a conqueror
and idealist. The best efforts towards an international government that
we have currently are the United Nations and the European Union.
Both have their detractors and serious issues. The recent Brexit from
the EU by Great Britain has shown a strong level of dissatisfaction with
a bureaucratic and not-equally-beneficial supranational union.
One potential advantage of a world government could be a universally-
imposed regulatory system. Everyone, the world over, would be
responsible for achieving the same standards for product quality and
safety, pollution, conflict resolution, etc. There would be no need for a
national defense budget for the former countries, freeing up that money
for other projects, of course, less trade barriers too.
Other things you could conceivably do better if you had a world
government - addressing global threats, like disasters, wars, comets,
epidemics, you name it. You would also have a greater sharing of
knowledge among former countries, raising the overall standard of
living and scientific advancement.
Why Einstein Thought a World Government Was a Good Idea
Interestingly, one proponent of a world government was Albert Einstein.
He saw overzealous patriotism as one of the causes of World Wars.
"As a citizen of Germany, I saw how excessive nationalism can spread
like a disease, bringing tragedy to millions," he wrote in 1947.
He was very much on board the formation of the League of Nations in
1919, and the subsequent United Nations, which came about in 1945.
Einstein already considered himself as a world citizen.
World Federalist Movement Canada
"Global citizens for peace and sustainability"
We have the opportunity to forge... a New World Order, a world where
the rule of law, not the law of the jungle, governs the conduct of nations.
- George H.W. Bush
We must establish a rule of law, a world rule of law. We have to realize
that the world needs policemen who serve the interests of all mankind.
- Ramsey Clark
Resolve that to insure world peace and disarmament among nations, we
United Methodist of the Rocky Mountain Conference urge the President
and the Congress of the United States, in concert with all other willing
nations, to call a World Constitutional Convention to reform the United
Nations into a federal, representative world government.
- United Methodist Church, 1983, Rocky Mountain Conference
Details are not crucial; the important point is to find a plan for peace
that would be both effective and generally acceptable. If a sufficient
effort is made, the effective wisdom of mankind can find the right
combination.
- Professor Louis Sohn, Co-author, World Peace Through World Law
It will be just as easy for nations to get along in a republic of the world
as it is for us to get along in the republic of the United States.
- Harry S. Truman
Who can limit the extent to which the federative principal may operate
effectively?
- Thomas Jefferson
World Federalists hold before us the vision of a unified mankind living
in peace under a just world order... The head of their program -
- a world under law
- is realistic and attainable.
- U Thant, U.N. Secretary-General
If we want peace, we must reform, restructure and strengthen the
United Nations.
- Dr. John Logue, 1985, Director, Common Heritage Institute
Any scientist can testify that a dead ocean means a dead planet... No
national law, no national precautions can save the planet. The ocean,
more than any other part of our planet... is a classic example of the
absolute need for international, global action.
- Thor Heyerdahl
There is no salvation for civilization, or even the human race, other
than the creation of a world government.
- Albert Einstein, Scientist
It is obvious that no difficulty in the way of a world government can
match the danger of a world without it.
- Carl Van Doren
We are convinced that a comprehensive system of security is at the
same time a system of universal law and order ensuring the primacy of
international law in politics.
- Mikhail Gorbachev, Soviet General Secretary, Article in Pravda,
- September 17, 1987
The only security for Americans today, or for any people, is in the
creation of a system of world order that enables nations to retain
sovereignty over their own cultures and institutions, but that creates a
workable authority for regulating the behavior of nations in their
relationships with one another.
- Normal Cousins, President, World Federalist Association
I want to see a fundamental objective of the foreign policy of the United
States to be that of supporting and strengthening the United Nations
and to seek its development into a federation of all the nations.
- Hubert Humphrey
We need first and foremost a world democracy, a government of this
planet for the people and by the people. But the problem is so colossal
and unprecedented that few political thinkers even dare to consider it.
They feel more at ease discussing the number and strength of missiles.
Since government and institutions are so slow and reluctant to do it,
we must build the world community through individual commitment
and action.
- Robert Muller, Former U.N. Assistant Secy.-Gen., Chancellor,
- University for Peace
If the rule of law is to govern the community of states and protect it
against violations of the international public order, it can only be
satisfactorily established by the promulgation of an international penal
code and by the permanent functioning of an international criminal
jurisdiction.
- Richard Alfaro, 1950, Former President of Panama
Institutions are what nations make of them. If the rule of law is to
replace anarchy, international law involves surrender of a certain
amount of sovereignty.
- Vernon A. Waiters, U.N. Representative for U.S.A.
There must be, not a balance of power, but a community of power; not
organized rivalries, but an organized common peace.
- President Woodrow Wilson
The Federal Republic of Germany has declared in its Constitution its
willingness to transfer sovereign rights to supranational organizations
and it has placed international law above national law. This expresses
the realization that the sovereignty of the individual and of nations
can be secured only in larger communities.
- Willy Brandt, Chancellor of West Germany
Unless some effective supranational government can be set up and
brought quickly into action, the prospects of peace and human progress
are dark and doubtful.
- Winston Churchill
We have reached a turning point in human history where the best
option is to transcend the limits of national sovereignty and to move
toward the building of a world community in which all sectors of the
human family can participate. Thus we look to the development of a
system of world law and a world order based upon transitional federal
government.
- Human Manifesto II
The world no longer has a choice between force and law. If civilization
is to survive, it must choose the rule of law.
- Dwight D. Eisenhower
This planet is in bad political shape and is administered appallingly. An
outer-space inspection team would undoubtedly give us an F (failure)
or a triple D (dumb, deficient and dangerous) in planetary management.
Our world is afflicted by a good dozen conflicts almost permanently.
Its skies, lands and oceans are infested with atomic weapons which cost
humanity $850 Billion a year, while so many poor people are still dying
of hunger on this planet. And yet, I have seen the UN become universal
and prevent many conflicts. I have seen the dangerous decolonization
page turned quickly and with infinitely less bloodshed than in Europe
and the Americas in preceding centuries. I have seen a flowering
expansion of international cooperation in 32 UN specialized agencies
and world programs.
- Robert Muller, Former U.N. Assistant Secy.-Gen.
Blessed are the peacemakers: for they shall be called the children of God.
- Christ in the Sermon on the Mount
I am convinced that the Great Framer of the World will so develop it
that it becomes one nation, so that armies and navies are no longer
necessary. I believe at some future day the nations of the earth will
agree upon some sort of congress which will take cognizance of
international questions of difficulty and whose decisions will be as
binding as the decisions of our Supreme Court are upon us.
- President Ulysses S. Grant
The United States ... is the heir of a western civilization which has long
been preoccupied with the art and science of government. If the United
States does not take the initiative, no one will.
- Albert Einstein
If we will not devise some greater and more equitable system,
Armageddon will be at our door.
- Gen. Douglas MacArthur
Sovereignty is the worse obstacle to the organization of peace... The
federal principle is the only way forward.
- Lord Lothian, British Parliamentarian
You don't have to spend all your time discussing what weapons you are
going to be allowed to use to massacre millions of innocent people. An
entirely new piece of political machinery is needed. I want a federal
world authority for peace with justice throughout the world.
- Lord Beveridge
The dogmas of the quiet past are inadequate to the stormy present. We
must think anew and act anew.
- Abraham Lincoln, U.S. President
Today the universal common good poses problems of world-wide
dimensions which cannot be adequately tackled or solved except by the
effort of public authorities endowed with a wideness of powers,
structure and means of the same proportion; that is... on a world-wide
basis.
- Pope John XXIII, "Pacem in Terris"
It was felt by the Statesmen who framed the Constitution, and by the
people who adopted it that it was necessary that many of the rights of
sovereignty which the States then possessed should be ceded to the
General Government.
- Chief Justice Taney, U.S. Supreme Court
What is called for is total disarmament
- universal, enforceable and complete.
- John J. McCloy, Former U.S. Asst. Secretary of War
It is high time for humanity to accept and work out the full consequence
of the total global and interdependent nature of our planetary home and
of our species. Our survival and further progress will depend largely on
the advent of global visions and of global education in all countries of
the world.
- Robert Muller, U.N. Assistant Sec.-Gen.
The exercise by some nation-states of their unlimited right to lie,
assassinate, terrorize and wage war, and to justify these actions in the
name of "national security" causes man to despair for the future of our
planet. But there is a solution to this problem of international anarchy:
A common security system for all nations under enforceable world law.
- Myron W. Kronisch, Campaign for U.N. Reform
The only basis for a peace system is a pooling of sovereignty for
supranational purposes, that is the creation of a common nationhood,
above but entirely separate from the diverse local nationhoods.
- Philip Henry Kerr, Marquis of Lothian; Surge Memorial Lecture, 1935
Why are we raising so insistently the question of a universal system of
international peace and security? Because we cannot reconcile
ourselves to the situation in which the world finds itself on the
threshold of the third millennium -threatened with destruction, in a
state of constant tension, an atmosphere of suspicion and discord,
expending the enormous resources, labor and talent of millions of
people in order to increase mutual mistrust and fear. People can talk as
much as they like about the need for halting the arms race and
eliminating militarism, and about cooperation, but nothing will change
unless we start to act.
- Mikhail Gorbachev -Soviet General Secretary
We have nothing to lose except everything. So let's go ahead. This is
the wager of our generation. If we are to fail, it is better, in any case, to
have stood on the side of those who choose life than on the side of
those who are destroying it.
- Albert Camus, Author
All truth passes through three stages. First, it is ridiculed; second, it is
violently opposed; third, it is accepted as being self-evident.
- Arthur Schopenhauer, Philosopher
For I dipt into the future, far as human eye could see, saw the vision of
the world, and all the wonder that would be; Till the war-drum throbb'd
no longer, and the battle-flags were furl'd In the Parliament of man, the
Federation of the World.
- Alfred Lord Tennyson, "Locksley Hall," 1842
Mankind's desire for peace can be realized only by the creation of a
world government. With all my heart I believe that the world's present
system of sovereign nations can only lead to barbarism, war, and
inhumanity.
- Albert Einstein, Scientist
All mankind would be grateful for all time to the statesman who could
bring about a new structure of international society.
- Theodore Roosevelt, Former U.S. President
Science has made unrestricted national sovereignty incompatible with
human survival. The only possibilities are now world government or
death.
- Bertrand Russell, Philosopher
I truly believe that historians of the future will look back upon this
decade as the key turning point when the world conceived of itself for
the first time as a truly global civilization.
- Albert (AL) Gore, Vice President
Our goals are those of the U.N.'s founders, who sought to replace a
world at war with one where the rule of law would prevail, where
human rights were honored, where development would blossom, where
conflict would give way to freedom from violence.
- President Ronald Reagan
Government is the thing. Law is the thing. Not brotherhood, not
international cooperation, not security councils that can stop war only
by waging it... Where does security lie, anyway - security against the
thief, the murderer? In brotherly love? Not at all. It lies in government.
- E.B. White
A federation of all humanity, together with a sufficient means of social
justice to ensure health, education, and a rough equality of opportunity,
would mean such a release and increase of human energy as to open a
new phase in human history.
- H.G. Wells, noted historian
I have long believed the only way peace can be achieved is through
World Government.
- Jawaharal Nehru, Former Prime Minister of India
The international community should support a system of laws to
regularize international relations and maintain the peace in the same
manner that law governs national order.
- Pope John Paul II
The goal of the World Federalists is peace through unity of government.
We must support their vision of oneness in diversity, for it is the
salvation of mankind.
- Jean Stapleton, Actress
My vision of a better world would be one under the control of a strong
United Nations, one that truly has the support of all countries in the
world. Only an effective world government could provide sufficient law
and have the power to control the unboundaried destructive forces of
pollution and war. I will continue to be a leader in the World Federalist
Association.
- Lloyd Bridges, Actor
For nearly five decades the World Federalists have worked to promote
a strengthened UN and more effective institutions of global governance.
I offer my personal endorsement. Now a great opportunity has opened
for the realization of the dreams of the UN's founders.
- Walter Cronkite
World Government is not only possible, it is inevitable; and when it
comes, it will appeal to patriotism in its truest, in its only sense, the
patriotism of men who love their national heritages so deeply that they
wish to preserve them in safety for the common good.
- Peter Ustinov, Renowned Actor
Once again the United Nations is poised to be an instrument for
positive change in a disorderly world.We must do more than talk about
a new world order, we must seize the opportunities before us.
- President William Jefferson Clinton
We have a choice. Humanity either can learn to manage the risks of
living together under a law system or can prepare to die together under
the war system.
- Myron W. Kronisch, Campaign for U.N. Reform
We must create world-wide law and law enforcement as we outlaw
world-wide war and weapons.
- President John F. Kennedy
If we do not want to die together in war, we must learn to live together
in peace.
- President Harry S. Truman
I do feel that some minimum of global government to abolish war and
to cope with pollution, is absolutely necessary.
- Arnold Toynbee, Historian
The central task of our time is to evolve a new system of world order
based on principles of peace and justice.
- Richard Falk, Princeton University
World government is not an "ultimate goal" but an immediate necessity.
In fact, it has been overdue since 1914. The convulsions of the past
decades are the clear symptoms of a dead and decaying political system.
- Emery Reves, The Anatomy of Peace
Never doubt that a small group of thoughtful, committed citizens can
change the world; indeed it is the only thing that ever has.
- Margaret Mead
World federation is an idea that will not die. More and more people are
coming to realize that peace must be more than an interlude if we are to
survive; that peace is a product of law and order; that law is essential if
the force of arms is not to rule the world.
- William O. Douglas, Former U.S. Supreme Court Justice
- Thanks to 'Debbie Metke' for collection of quotes
Rita Levi: Discovery of Nerve Growth Factor (NGF)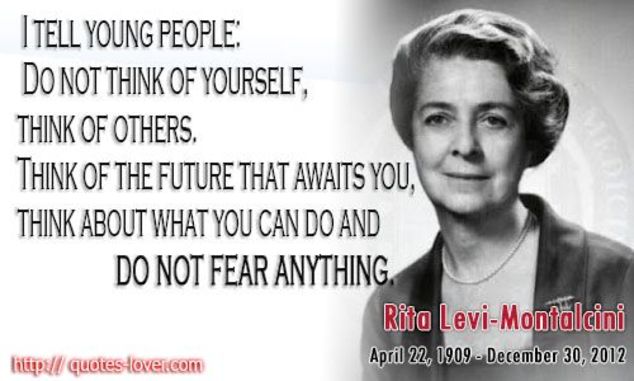 Her father believed a career interferes with women's roles
Rita Levi-Montalcini shared the 1986 Nobel Prize for Physiology or
Medicine with biochemist Stanley Cohen for their discovery of nerve
growth factor (NGF), a protein that causes developing cells to grow by
stimulating surrounding nerve tissue. Their research, conducted in the
1950s while members of the faculty of Washington University, was of
fundamental importance to the understanding of cell and organ growth
and played a significant role in understanding cancers and diseases
such as Alzheimer and Parkinson.
Nobel laureate Rita Levi-Montalcini was born into an intellectual,
though traditional, family in Turin, Italy in 1909. Her father believed
that a career would interfere with a woman's role as wife and mother
and thus would not allow Rita, her twin sister Paolo, and older sister
Anna to pursue higher education and professional careers. At the age of
twenty, realizing that she could not fulfill the feminine role envisioned
by her father, Levi-Montalcini persuaded him to allow her to enter the
University of Turin to study medicine.
She graduated summa cum laude from the University of Turin Medical
School in 1936, and then completed a degree for specialization in
neurology and psychiatry in 1940. Two of her university colleagues and
friends, Salvador Luria and Renato Dulbecco, also were to receive the
Nobel Prize in Physiology or Medicine (in 1969 and 1975 respectively).
All three were trained in biological science by the famous Italian
histologist, Giuseppe Levi.
Martin Luther King Jr. "I Have a Dream!"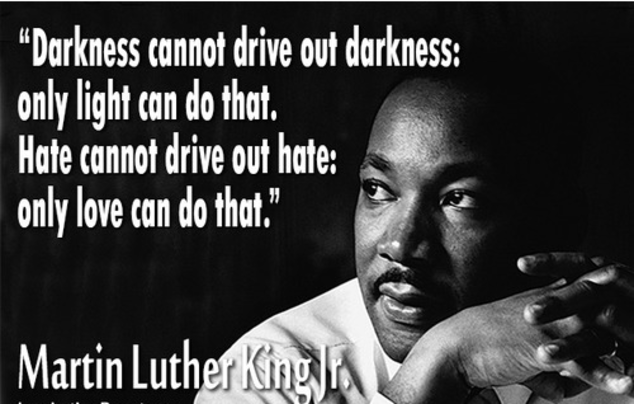 As a people we will get to the Promised Land
I have a dream that one day every valley shall be exalted, every hill and
mountain shall be made low, the rough places will be made straight and
the glory of the Lord shall be revealed and all flesh shall see it together.
Martin Luther King, Jr.
"The Time is Always Right to Do what is Right"
I would like to live a long life. Longevity has its place. But I am not
concerned about that now. I just want to do God's will. And He has
allowed me to go up to the mountain. And I have looked over. And I
have seen the promised land. I may not get there with you. But I want
you to know tonight, that we, as a people will get to the promised land.
And I am happy, tonight. I am not worried about anything. I do not fear
any man. "Mine eyes have seen the glory of the coming of the Lord."
Martin Luther king Jr. is well known among people as a famous
American leader, humanitarian, and activist in movements of African
American civil rights. He was born on January 15, 1929 in Atlanta, US
and assassinated on April 4, 1968 in Memphis, US. Martin Luther was
influenced by Abraham Lincoln and Mahatma Gandhi. Still now his
quotes and sayings are more popular among people and we thought to
share some of his best quotes in this guide.
On April 4th, 1968, King was shot and killed while in Memphis,
Tennessee. Although his life ended that day, the work that he had
accomplished changed the nation. King will be remembered not only for
his commitment to the cause of equality for African Americans but also
for his profound speeches that moved so many.
A Bullet could not Stop Malala Yousafzai

Malala Yousafzai: At age 17 youngest Nobel Peace Prize Winner
"I have found that people describe me in many different ways."
"Some people call me the girl who was shot by the
Taliban. And some, the girl who fought for her rights."
"I am those 66 million girls who are deprived of education."
Malala Yousafzai: Jul 12, 2015 Nobel Peace Prize Winner. Dear sisters and
brothers, today is a day of great happiness for me. I am humbled that the
Nobel Committee has selected me for this precious award.
Thank you to everyone for your continued support and love. Thank you
for the letters and cards that I still receive from all around the world.
Your kind and encouraging words strengthen and inspire me.
I would like to thank my parents for their unconditional love. Thank you
to my father for not clipping my wings and for letting me fly. Thank you
to my mother for inspiring me to be patient and to always speak the
truth - which we strongly believe is the true message of Islam. And also
thank you to all my wonderful teachers, who inspired me to believe in
myself and be brave.
I am proud, well in fact, I am very proud to be the first Pashtun, the first
Pakistani, and the youngest person to receive this award. Along with
that, I am pretty certain that I am also the first recipient of the Nobel
Peace Prize who still fights with her younger brothers. I want there to be
peace everywhere, but my brothers and I are still working on that.
I am also honored to receive this award together with Kailash Satyarthi,
who has been a champion for children's rights for a long time. Twice as
long, in fact, than I have been alive. I am proud that we can work
together and show the world that an Indian and a Pakistani, they can
work together and achieve their goals of children's rights.
Dear brothers and sisters, I was named after the inspirational Malalai of
Maiwand who is the Pashtun Joan of Arc. The word Malala means grief
stricken", sad", but in order to lend some happiness to it, my grandfather
would always call me Malala – The happiest girl in the world" and today
I am very happy that we are together fighting for an important cause.
This award is not just for me. It is for those forgotten children who
want education. It is for those frightened children who want peace. It is
for those voiceless children who want change.
I am here to stand up for their rights, to raise their voice… It is not time
to pity them. It is time to take action so it becomes the last time that we
see a child deprived of education.
Neda Means Voice "the Voice of Iran!"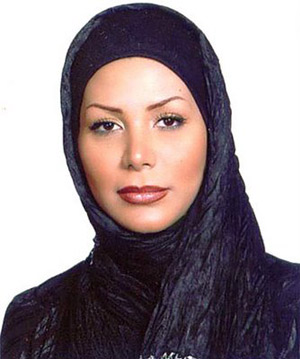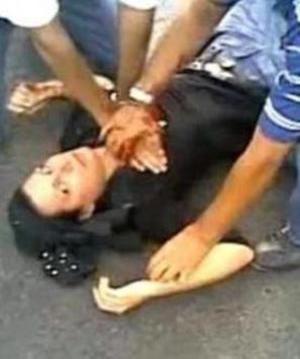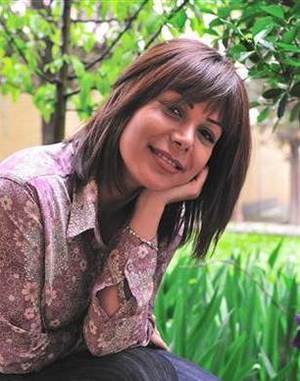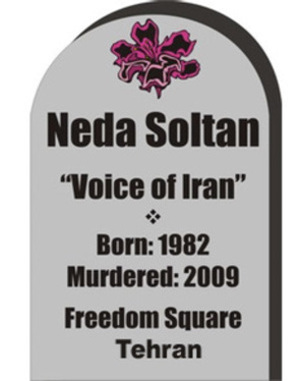 Neda Agha-Sultan's death hit the cyber world in 2009 from Tehran
It was a horrible tragedy that occurred in the midst of the Iranian
protests in Tehran. A young woman who was part of the peaceful
struggle was taken from this world by a sniper's bullet through her
heart. An engaged young woman with a bright future ahead of her. Neda
has now become a rallying cry for those who wish for change in the
turmoil enveloping Iran.
Neda was 27 years old according to her fiance, Kasamin Makan.
Speaking to BBC News Persia, he said: "Neda's goal was not Mousavi or
Ahmadinejad, it was her country and was important for her to fight for
this goal (the freedom to support democracy). She had said many times
that if she had lost her life or been shot in the heart, which indeed what
happened."
In 2009 Iranian Peaceful Protests in Tehran Turned Deadly!
Checkout the internet for more details
When the Opponent Expands, I Contract (Pull back)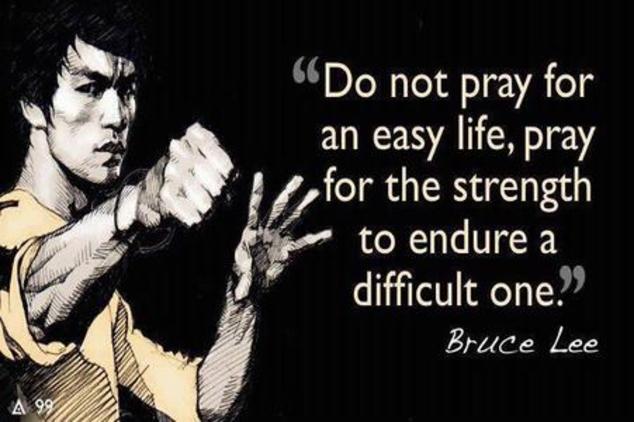 Bruce Lee: A pioneer of Kung Fu, Martial Art in North America
Bruce Lee (27 November 1940 – 20 July 1973) was a Chinese American
martial artist and actor who is widely regarded as the most influential
martial artist of the 20th century.
Bruce Lee once wrote: If you spend too much time thinking about a
thing, you will never get it done.
You must be shapeless, formless, like water. When you pour water in a
cup, it becomes the cup. When you pour water in a bottle, it becomes
the bottle. When you pour water in a teapot, it becomes the teapot.
Water can drip and it can crash. Become like water my friend.
A good martial artist does not become tense, but ready. Not thinking,
yet not dreaming. Ready for whatever may come. When the opponent
expands, I contract; and when he contracts, I expand. And when there
is an opportunity, I do not hit, it hits all by itself. When you are talking
about fighting, as it is, with no rules, well then, baby you'd better train
every part of your body!
World War II: Story of the Famous Iwo Jima Photo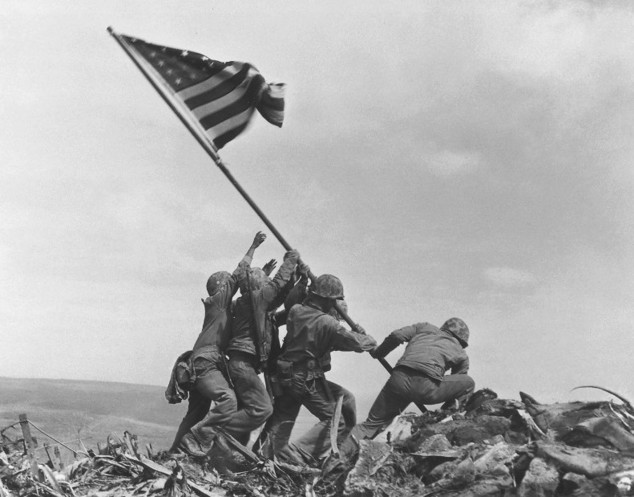 Black and white photo shows one of the bloodiest campaigns of WWII
CNN Report: The image was so inspiring that, by 1945 standards, it went
viral. It triggered a wave of national hope that Japanese forces would
soon be crushed and peace was near. It spurred millions of Americans to
buy war bonds to keep the nation on solid financial footing. Basically,
this simple photo was so powerful it helped win World War II.
For more details of that war see the movie: 'Saving Private Ryan' (1998,
based on a true story with Tom Hanks as the leading actor) to get an idea
how destructive this assignment was. Following the Normandy Landings,
a group of U.S. soldiers go behind enemy lines to retrieve Private Ryan.
He learns that three of his four brothers have been killed in action and
the fourth brother, James, is missing in action in Normandy.
God and Satan Will Always be at War Forever!
God (Energy) has always been at war with the Devil (Matter or the
material world) and will continue to be at war with each other for
eternity. Therefore, we need to get used to war and find ways to enjoy
our lives while we are in it. The reason for this is that at some points
during the Millennium Satan will pop-up and do some damage. But
Satan must be put back in the hole. Rev.20: 1–7. Which Christ will reign
on earth for one thousand years.
In reality it is God (good) vs the ancient devil (evil), Angels vs demons,
good people vs bad people, etc. In the future, other civilizations born on
other planets will also need wars in order to progress to maturity like
we are doing today. Any kind of war (controversy, problem solving, etc.)
is a good thing because it defines and disciplines who we are. It seems
like there is not enough room in this vast universe for both of these
great entities God and the devil.
Satan is the bad side of God. The nature of both the good side of God
and the bad side of God (Satan) is to continually expand in the universe.
Example: to gather together Good Souls (EM Fields) or bad souls
(gravity). God the negative energy (the devil or matter which is frozen or
dead energy) used to be God the positive energy before. Hell is so cold
that it will burn like a real fire forever. Remember when you were a kid
and you would get burned from frost bite; well hell is similar to this kind
of cold that can burn you.
Nikola Tesla: "Scalar Electromagnetic Free Energy"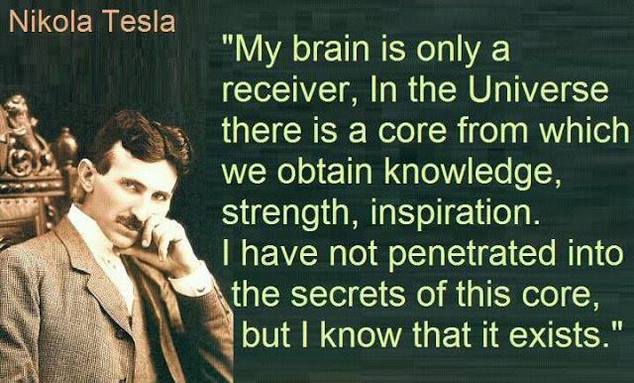 U.S. physicist, electrical engineer, and inventor, born in Croatia
Nikola Tesla - was a Serbian American inventor, electrical engineer,
mechanical engineer, physicist, and futurist best known for his
contributions to the design of the modern alternating current electricity
supply system.
Tesla: Never Could Understand the Secret Core of Life
Tesla (1856-1943): Made dozens of breakthroughs in the production,
transmission and application of electric power. He invented the first
alternating current (AC) motor and developed AC generation and
transmission technology. Though he was famous and respected, he was
never able to translate his copious inventions into long-term financial
success—unlike his early employer and chief rival, Thomas Edison.
Insightful Truth about the World of the Matrix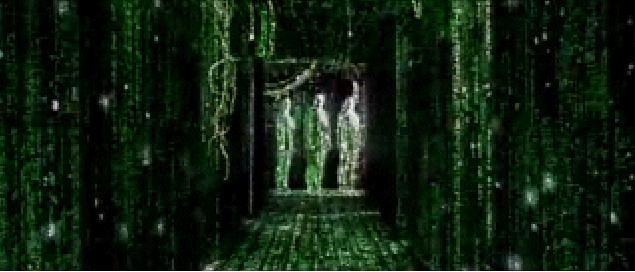 Quantum Leap into the Twilight Zone: 'The space age is here to stay'
Max Planck Quote: There is no matter as such. All matter originates and
exists only by virtue of a force which brings the particles of an atom to
vibration and holds this most minute solar system of the atom together.
We must assume behind this force the existence of a conscious and
intelligent mind. "This mind is the Matrix of all matter."
Max Planck German Physicist: "Reality is an Illusion"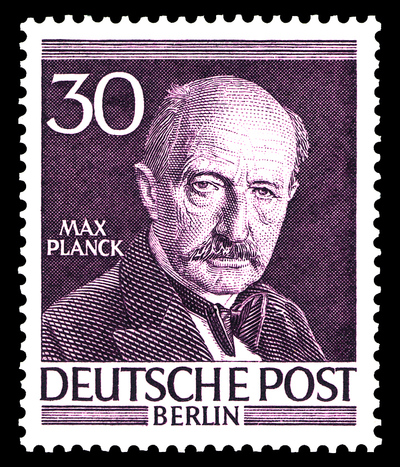 Founder of quantum mechanics, the quantum theory was born!
Max Planck: is best known as the originator of the quantum theory of
energy for which he was awarded the Nobel Prize in 1918. His work
contributed significantly to the understanding of atomic and subatomic
processes (atomic theory). Planck was born in Kiel, Germany in 1858,
and died in 1947.
The 1999 Science Fiction Movie Called
'The Matrix,' was Based on some Facts
Matthew 9:35 Jesus went through all the towns and villages, teaching in
their synagogues, proclaiming the good news of the kingdom and
healing every disease and sickness.
John 14:12 Very truly I tell you, whoever believes in me will do the
works I have been doing, and they will do even greater things than
these, because I am going to the Father.
Luke 10:2 He told them, "The harvest is plentiful (almost 8 billion human
population in our modern age), but the workers are few (reliable Elites).
Ask the Lord of the harvest (God the Father), therefore, to send out
workers into his harvest field (the world)."
Lack of Communication within the Perfect Family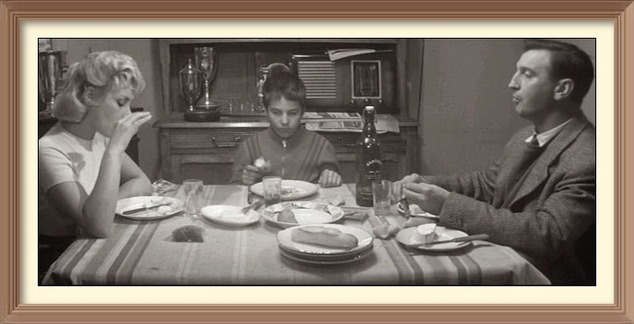 Some families intentionally drain your energy for their pleasure
Luke 4:24… "No Prophet is Accepted in His Hometown."
Matthew 10:36 A man's enemies will be the members of his own
household (for example: the problems with the average family's lifestyle
is that they will reinforce doubt against God instead of helping you to
improve your faith in 'the God of Lights').
Matthew 10:41 Whoever welcomes a prophet (the Comforter our modern
Oracle) as a prophet will receive a prophet's reward, and whoever
welcomes a righteous person (the Elites) as a righteous person will
receive a righteous person's reward.
Acts 2:17 In the last days (the end of our modern age), God says, "I will
pour out my Spirit on all people. Your sons and daughters will prophesy,
your young men will see visions, your old men will dream dreams."
How can you Deal with Those Who Constantly Drain You!
They are all around us: People who suck all the positive energy out of us
to fuel their relentless hunger for negativity leaving us drained,
exhausted and unhappy. Whatever you call them, energy vampires,
energy consumers or just unhappy negative people, they can wreck your
life if you do not have effective strategies to deal with them.
Energy vampires are often people with personality disorders who tend
to be: Intrusive, showing poor boundaries - Overly dramatic, making
mountains out of molehills - Overly critical, finding fault with just
about everyone and everything in their lives - Chronic complainers,
rarely finding anything to their liking or meeting their satisfaction -
Argumentative, having trouble agreeing with others, even on things that
seem insignificant or inconsequential - Relentlessly demanding and
persistent, being unable to take no for an answer - Constantly negative,
always seeing the glass half empty - Unable to accept responsibility,
blaming everyone but themselves for their actions and problems.
Know One when You See One
The negative nature of energy vampires is not always readily apparent
when you first meet them. At first, their quirkiness may intrigue you.
Their gossip and stories may leave you wanting to hear more. Their
dramatic flair may entertain you, or their hard luck stories may suck
you in. Soon, however, you begin to realize something is wrong. Do not
ignore those feelings. Pay close attention to your instincts and your
physical reactions after your encounters. If you find yourself
experiencing muscle tension, loss of energy, headaches, irritability,
sadness, mental confusion, or negativity, you likely have an energy
vampire in your life.
Once you have identified such people, limit the amount of time you
spend with them. If you cannot detach completely, as in the case of
family members or coworkers, set firm limits. For example, for those
who are intrusive or overly dramatic and end up consuming a lot of
your time with their tales of woe or displays of theatrics, you should
start off conversations with something like, "I only have a few minutes
before I have to [fill the blank]..." Once that time is up, politely
disengage.
No matter how much you might like to think or hope you will be able to
fix their problems, you will not. Chronically negative people will either
resist your interventions or create new crises in their lives for you to
"fix." The truth is that in cases of personality-disordered people even
the best therapists have difficulty effectuating change. In short, their
problems are beyond your ability to "fix." Your best strategy is to
protect yourself by setting clear and firm limits. For example, for those
who are very needy or insecure and constantly want your guidance,
resist offering solutions. Instead, say something like, "I am confident
that you will be able to find the right answer on your own," and excuse
yourself. You do not have to be rude - you can be firm in a kind and
empathic way.
There is No Reason to Allow their Problems to become Yours!
In the times we live in, energy, especially the positive kind, is a precious
commodity. It is not something you should willingly give up to the
negative power of those who would steal your energy. Instead, keep a
positive attitude and surround yourself with positive people who leave
you feeling upbeat and energized. In the words of Helen Keller, "Keep
your face to the sunshine and you cannot see the shadow."
Typically you will find corruption not only in Governments, but also the
work force, organized crime and even within your own Family at Home!
There are many levels of corruption. The abuse of power you will find at
home might not seem like such a big deal, but sometimes that is all that
it takes to push a family member to commit suicide.
Romans 14:17 For the kingdom of God is not a matter of eating and
drinking, but of righteousness, peace and joy in the Holy Spirit.
John 6:35 Then Jesus declared, "I am the bread of life (a recycling of
energy replacing food). Whoever comes to me will never go hungry, and
whoever believes in me will never be thirsty.
We will Conclude with this Special Note:
Gradually, during thousands of years of recycling our hydrogen energy
from food within us, drinking or eating will be unnecessary. This will
create a conscious spinning energy within. This conscious energy will
be all that we need for survival at that time. This conscious energy will
also amplify our Souls. It will support and expand our Knowledge and
Wisdom to increase the Vision of Life (the Third Eye or the Sixth Sense).
John 6:40 For my Father's will is that everyone who looks to the Son and
believes in him (the Resurrection) shall have eternal life, and I will raise
them up (to receive Everlasting Life) at the last day."
Romans 16:20 The God of peace (from Heaven, 'Galaxy') will soon crush
Satan (the spirits of planet earth, 'matter or gravity') under your feet
(with the help of the Angels). The grace of our Lord Jesus be with you.
Matthew 7:24 Therefore everyone who hears these words of mine (Jesus)
and puts them into practice is like a wise man (the Comforter) who built
his house on the rock (continuing on the road with 'the Gospel of Christ').