_Angel_ of Lights, a Messenger of God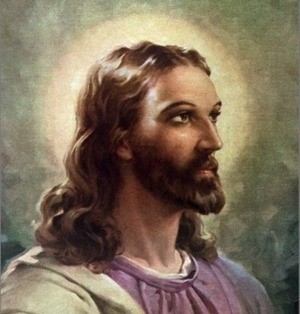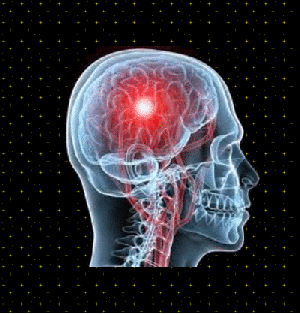 John 8:12 I am the light of the world (Predicted "Old and New Testament")
Matt 5:14 You are the light of the world (the Comforter with All the Elites)
Hebrews 1:7 (NIV) In speaking of the angels he says, He makes his angels
spirits and his servants (144,000 Elites) flames of fire (compressed energy)
He (the Comforter) will guide you into all the truth
He will speak only what he hears (from the Father)
John 16:13 New International Version (NIV)
Revelation 21:5 Then the one sitting on the throne (Comforter) said, See!
I am making all things new. Write, for these words are true and faithful.
Revelation 14:1 (NIV) Then I saw the Lamb (Jesus Christ) standing on Mount
Zion, and with him were 144,000 (Male and Female) who had his name
and his Father's name written on their foreheads (Father of Lights).
Revelation 14:1 (KJV) Father's name written in their foreheads (Energy
mixed with Neurons inside our brains become the Heavenly Father).
The Elites are like diamonds in the rough that are being discovered in
the rocks (the dirt of the earth, which is Nature). In order for them to be
able to shine at their full brightness the Elites must work hard at this
like any other job to achieve that goal. Understand this concept: "The
Spiritual world is our department!"
Matthew 22:30 (NKJV) For in the resurrection they neither marry nor
are given in marriage, but are like angels of God in heaven (in paradise).
John 8:12… I am the light of the world. He who follows me shall not walk
in darkness, but have the light of life.
John 17:16 They are not of the world, just as I am not of the world.
1 Corinthians 2:12 What we have received is not the spirit of the world,
but the Spirit who is from God, so that we may understand what God
has freely given us (wisdom, knowledge, Eternal Life, etc.).
1 Corinthians 13:4 (NIV) Love is patient, love is kind. It does not envy, it
does not boast, it is not proud.
Luke 15:10 (NKJV)… there is joy in the presence of the angels of God over
one sinner (the Comforter) who repents.
Mark 13:27 And he (Jesus) will send his angels (leaders of this Website)
and gather his elect from the four winds, from the ends of the earth to
the ends of the heavens (from around the world).
In other words, in our modern era and during the Millennium, the
Comforter will be the first person to work his way to salvation
(immortality). Then in return almost 100 billion Souls living or dead
since Adam and Eve will have a second chance for salvation through the
name of Christ Jesus!
Revelation 20:13 The sea (and the air) gave up the dead (deep sleep Souls)
that were in it, and death and Hades gave up the dead (real bad people)
that were in them, and each person (good or bad) was judged (during the
Millennium) according to what they had done.
John 14:10 (NIV) Do you not believe that I am in the Father (Galaxy: 100
Billion Stars) and that the Father is in me (Jesus' brain: 100 Billion
Neurons)? The words I say to you I do not speak on my own authority.
Rather, it is the Father, living in me, who is doing his work (It is the Holy
Spirit who connects both brains together).
John 14:2 (KJV) In my Father's house (our Subconscious Mind) are many
mansions (dimensional worlds).
John 3:7… You must be born again!
Romans 12:2… by the renewing of your mind
Romans 10:9 If you declare with your mouth, "Jesus is Lord," and believe
in your heart that God raised him from the dead, you will be saved.
Hebrews 1:13… "Sit (Jesus) at my right hand until I (God the Father) make
your enemies a footstool for your feet."
Ver.14 Are not all angels ministering spirits sent to serve those who will
inherit salvation?
Great Minds Think Alike!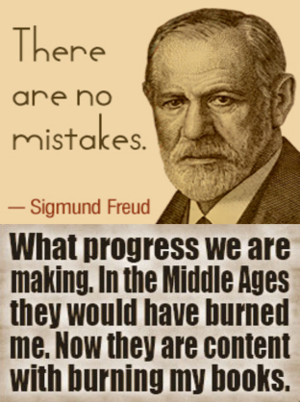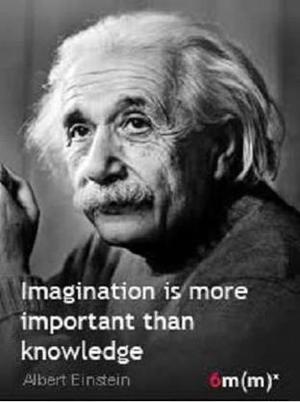 Imagination (Faith) is more important than knowledge (Fact)
Unified Ideas Rules the World
They Changed the World for the Better
Sigmund Freud - Emphasized the importance of the unconscious mind,
and a primary assumption of Freudian theory is that the unconscious
mind governs behavior to a greater degree than people suspect. Indeed,
the goal of psychoanalysis is to make the unconscious conscious.
Albert Einstein - is one of the most famous, iconic, influential and
universally admired persons in human history. The embodiment of
genius and the pre-eminent scientist of the modern age, his theories
and discoveries have profoundly affected the way people view and
understand the world and their place in it. Einstein was also known as
a philosopher and humanist who was keenly interested in and
concerned about the affairs of the world.
Einstein was displeased with quantum theory and quantum mechanics
(the very theory he helped create), despite its acceptance by other
physicists, stating that God is not playing dice. Einstein continued to
maintain his disbelief in the theory, and attempted unsuccessfully to
disprove it until he died at the age of 76.
Einstein's views about religious beliefs have been collected from
interviews and original writings. He called himself an agnostic, while
disassociating himself from the label atheist. He said he believed in the
pantheistic God of Baruch Spinoza, but not in a personal god a belief
he criticized. Einstein once wrote: I do not believe in a personal God
and I have never denied this but expressed it clearly.
Rita Levi: Discovery of Nerve Growth Factor (NGF)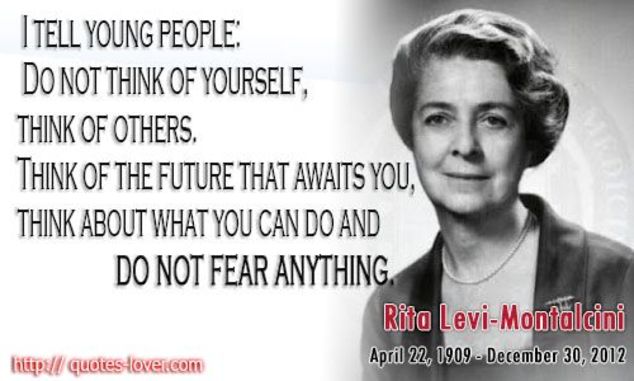 Her father believed a career interferes with women's roles
Rita Levi-Montalcini shared the 1986 Nobel Prize for Physiology or
Medicine with biochemist Stanley Cohen for their discovery of nerve
growth factor (NGF), a protein that causes developing cells to grow by
stimulating surrounding nerve tissue. Their research, conducted in the
1950s while members of the faculty of Washington University, was of
fundamental importance to the understanding of cell and organ growth
and played a significant role in understanding cancers and diseases
such as Alzheimer and Parkinson.
Nobel laureate Rita Levi-Montalcini was born into an intellectual,
though traditional, family in Turin, Italy in 1909. Her father believed
that a career would interfere with a woman's role as wife and mother
and thus would not allow Rita, her twin sister Paolo, and older sister
Anna to pursue higher education and professional careers. At the age of
twenty, realizing that she could not fulfill the feminine role envisioned
by her father, Levi-Montalcini persuaded him to allow her to enter the
University of Turin to study medicine.
She graduated summa cum laude from the University of Turin Medical
School in 1936, and then completed a degree for specialization in
neurology and psychiatry in 1940. Two of her university colleagues and
friends, Salvador Luria and Renato Dulbecco, also were to receive the
Nobel Prize in Physiology or Medicine (in 1969 and 1975 respectively).
All three were trained in biological science by the famous Italian
histologist, Giuseppe Levi.
Martin Luther King Jr. "I Have a Dream!"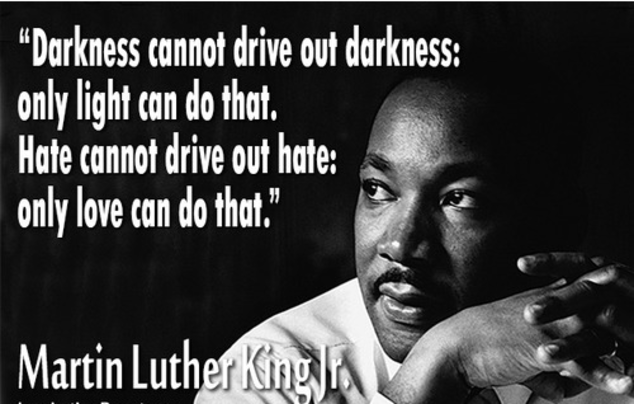 As a people we will get to the Promised Land
I have a dream that one day every valley shall be exalted, every hill and
mountain shall be made low, the rough places will be made straight and
the glory of the Lord shall be revealed and all flesh shall see it together.
Martin Luther King, Jr.
"The Time is Always Right to Do what is Right"
I would like to live a long life. Longevity has its place. But I am not
concerned about that now. I just want to do God's will. And He has
allowed me to go up to the mountain. And I have looked over. And I
have seen the promised land. I may not get there with you. But I want
you to know tonight, that we, as a people will get to the promised land.
And I am happy, tonight. I am not worried about anything. I do not fear
any man. "Mine eyes have seen the glory of the coming of the Lord."
Martin Luther king Jr. is well known among people as a famous
American leader, humanitarian, and activist in movements of African
American civil rights. He was born on January 15, 1929 in Atlanta, US
and assassinated on April 4, 1968 in Memphis, US. Martin Luther was
influenced by Abraham Lincoln and Mahatma Gandhi. Still now his
quotes and sayings are more popular among people and we thought to
share some of his best quotes in this guide.
On April 4th, 1968, King was shot and killed while in Memphis,
Tennessee. Although his life ended that day, the work that he had
accomplished changed the nation. King will be remembered not only for
his commitment to the cause of equality for African Americans but also
for his profound speeches that moved so many.
A Bullet could not Stop Malala Yousafzai

Malala Yousafzai: At age 17 youngest Nobel Peace Prize Winner
"I have found that people describe me in many different ways."
"Some people call me the girl who was shot by the
Taliban. And some, the girl who fought for her rights."
"I am those 66 million girls who are deprived of education."
Malala Yousafzai: Jul 12, 2015 Nobel Peace Prize Winner. Dear sisters and
brothers, today is a day of great happiness for me. I am humbled that the
Nobel Committee has selected me for this precious award.
Thank you to everyone for your continued support and love. Thank you
for the letters and cards that I still receive from all around the world.
Your kind and encouraging words strengthen and inspire me.
I would like to thank my parents for their unconditional love. Thank you
to my father for not clipping my wings and for letting me fly. Thank you
to my mother for inspiring me to be patient and to always speak the
truth - which we strongly believe is the true message of Islam. And also
thank you to all my wonderful teachers, who inspired me to believe in
myself and be brave.
I am proud, well in fact, I am very proud to be the first Pashtun, the first
Pakistani, and the youngest person to receive this award. Along with
that, I am pretty certain that I am also the first recipient of the Nobel
Peace Prize who still fights with her younger brothers. I want there to be
peace everywhere, but my brothers and I are still working on that.
I am also honored to receive this award together with Kailash Satyarthi,
who has been a champion for children's rights for a long time. Twice as
long, in fact, than I have been alive. I am proud that we can work
together and show the world that an Indian and a Pakistani, they can
work together and achieve their goals of children's rights.
Dear brothers and sisters, I was named after the inspirational Malalai of
Maiwand who is the Pashtun Joan of Arc. The word Malala means grief
stricken", sad", but in order to lend some happiness to it, my grandfather
would always call me Malala – The happiest girl in the world" and today
I am very happy that we are together fighting for an important cause.
This award is not just for me. It is for those forgotten children who
want education. It is for those frightened children who want peace. It is
for those voiceless children who want change.
I am here to stand up for their rights, to raise their voice… It is not time
to pity them. It is time to take action so it becomes the last time that we
see a child deprived of education.
Neda Means Voice "the Voice of Iran!"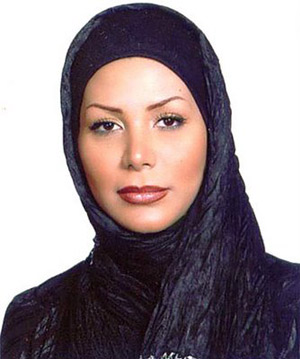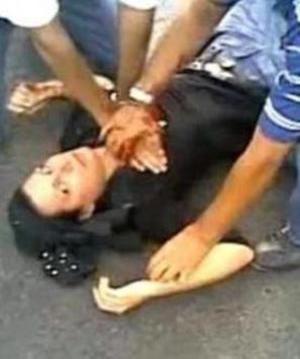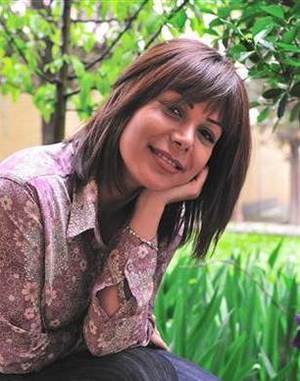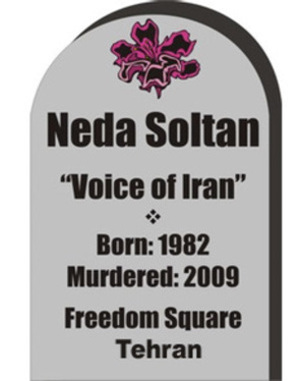 Neda Agha-Sultan's death hit the cyber world in 2009 from Tehran
It was a horrible tragedy that occurred in the midst of the Iranian
protests in Tehran. A young woman who was part of the peaceful
struggle was taken from this world by a sniper's bullet through her
heart. An engaged young woman with a bright future ahead of her. Neda
has now become a rallying cry for those who wish for change in the
turmoil enveloping Iran.
Neda was 27 years old according to her fiance, Kasamin Makan.
Speaking to BBC News Persia, he said: "Neda's goal was not Mousavi or
Ahmadinejad, it was her country and was important for her to fight for
this goal (the freedom to support democracy). She had said many times
that if she had lost her life or been shot in the heart, which indeed what
happened."
In 2009 Iranian Peaceful Protests in Tehran Turned Deadly!
Checkout the internet for more details
When the Opponent Expands, I Contract (Pull back)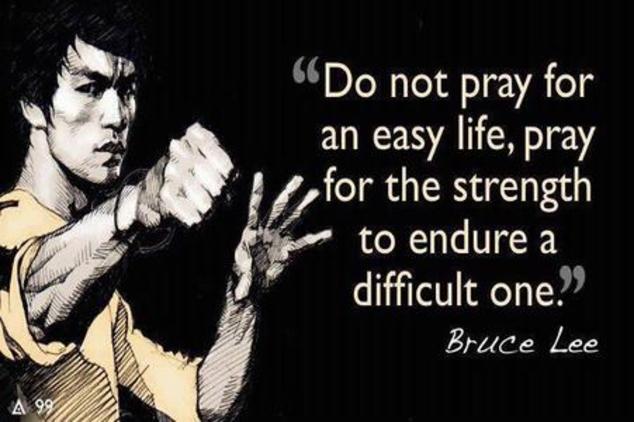 Bruce Lee: A pioneer of Kung Fu, Martial Art in North America
Bruce Lee (27 November 1940 – 20 July 1973) was a Chinese American
martial artist and actor who is widely regarded as the most influential
martial artist of the 20th century.
Bruce Lee once wrote: If you spend too much time thinking about a
thing, you will never get it done.
You must be shapeless, formless, like water. When you pour water in a
cup, it becomes the cup. When you pour water in a bottle, it becomes
the bottle. When you pour water in a teapot, it becomes the teapot.
Water can drip and it can crash. Become like water my friend.
A good martial artist does not become tense, but ready. Not thinking,
yet not dreaming. Ready for whatever may come. When the opponent
expands, I contract; and when he contracts, I expand. And when there
is an opportunity, I do not hit, it hits all by itself. When you are talking
about fighting, as it is, with no rules, well then, baby you'd better train
every part of your body!
World War II: Story of the Famous Iwo Jima Photo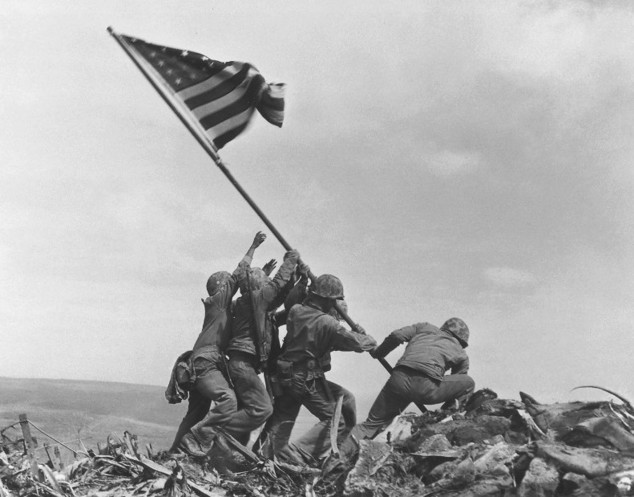 Black and white photo shows one of the bloodiest campaigns of WWII
CNN Report: The image was so inspiring that, by 1945 standards, it went
viral. It triggered a wave of national hope that Japanese forces would
soon be crushed and peace was near. It spurred millions of Americans to
buy war bonds to keep the nation on solid financial footing. Basically,
this simple photo was so powerful it helped win World War II.
For more details of that war see the movie: 'Saving Private Ryan' (1998,
based on a true story with Tom Hanks as the leading actor) to get an idea
how destructive this assignment was. Following the Normandy Landings,
a group of U.S. soldiers go behind enemy lines to retrieve Private Ryan.
He learns that three of his four brothers have been killed in action and
the fourth brother, James, is missing in action in Normandy.
God and Satan Will Always be at War Forever!
God (Energy) has always been at war with the Devil (Matter or the
material world) and will continue to be at war with each other for
eternity. Therefore, we need to get used to war and find ways to enjoy
our lives while we are in it. The reason for this is that at some points
during the Millennium Satan will pop-up and do some damage. But
Satan must be put back in the hole. Rev.20: 1–7. Which Christ will reign
on earth for one thousand years.
In reality it is God (good) vs the ancient devil (evil), Angels vs demons,
good people vs bad people, etc. In the future, other civilizations born on
other planets will also need wars in order to progress to maturity like
we are doing today. Any kind of war (controversy, problem solving, etc.)
is a good thing because it defines and disciplines who we are. It seems
like there is not enough room in this vast universe for both of these
great entities God and the devil.
Satan is the bad side of God. The nature of both the good side of God
and the bad side of God (Satan) is to continually expand in the universe.
Example: to gather together Good Souls (EM Fields) or bad souls
(gravity). God the negative energy (the devil or matter which is frozen or
dead energy) used to be God the positive energy before. Hell is so cold
that it will burn like a real fire forever. Remember when you were a kid
and you would get burned from frost bite; well hell is similar to this kind
of cold that can burn you.
Nikola Tesla: "Scalar Electromagnetic Free Energy"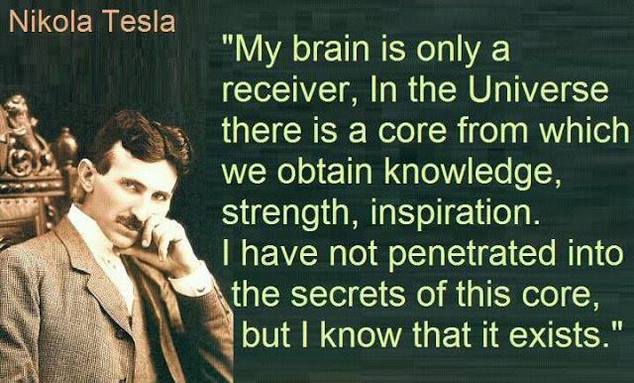 U.S. physicist, electrical engineer, and inventor, born in Croatia
Nikola Tesla - was a Serbian American inventor, electrical engineer,
mechanical engineer, physicist, and futurist best known for his
contributions to the design of the modern alternating current electricity
supply system.
Tesla: Never Could Understand the Secret Core of Life
Tesla (1856-1943): Made dozens of breakthroughs in the production,
transmission and application of electric power. He invented the first
alternating current (AC) motor and developed AC generation and
transmission technology. Though he was famous and respected, he was
never able to translate his copious inventions into long-term financial
success—unlike his early employer and chief rival, Thomas Edison.
Insightful Truth about the World of the Matrix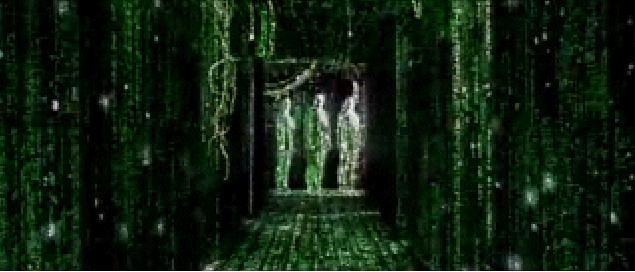 Quantum Leap into the Twilight Zone: 'The space age is here to stay'
Max Planck Quote: There is no matter as such. All matter originates and
exists only by virtue of a force which brings the particles of an atom to
vibration and holds this most minute solar system of the atom together.
We must assume behind this force the existence of a conscious and
intelligent mind. "This mind is the Matrix of all matter."
Max Planck German Physicist: "Reality is an Illusion"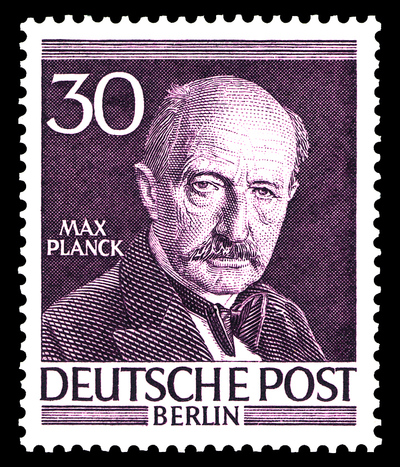 Founder of quantum mechanics, the quantum theory was born!
Max Planck: is best known as the originator of the quantum theory of
energy for which he was awarded the Nobel Prize in 1918. His work
contributed significantly to the understanding of atomic and subatomic
processes (atomic theory). Planck was born in Kiel, Germany in 1858,
and died in 1947.
The 1999 Science Fiction Movie Called
'The Matrix,' was Based on some Facts
Matthew 9:35 Jesus went through all the towns and villages, teaching in
their synagogues, proclaiming the good news of the kingdom and
healing every disease and sickness.
John 14:12 Very truly I tell you, whoever believes in me will do the
works I have been doing, and they will do even greater things than
these, because I am going to the Father.
Luke 10:2 He told them, "The harvest is plentiful (almost 8 billion human
population in our modern age), but the workers are few (reliable Elites).
Ask the Lord of the harvest (God the Father), therefore, to send out
workers into his harvest field (the world)."
Lack of Communication within the Perfect Family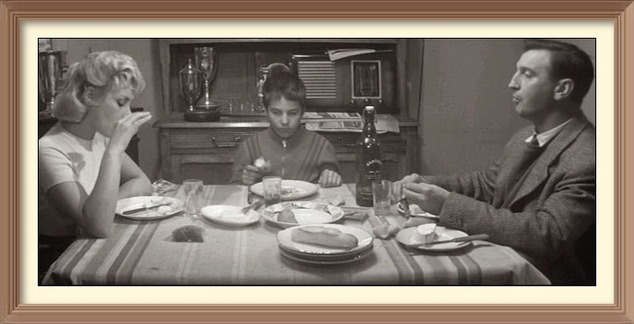 Some families intentionally drain your energy for their pleasure
Luke 4:24… "No Prophet is Accepted in His Hometown."
Matthew 10:36 A man's enemies will be the members of his own
household (for example: the problems with the average family's lifestyle
is that they will reinforce doubt against God instead of helping you to
improve your faith in 'the God of Lights').
Matthew 10:41 Whoever welcomes a prophet (the Comforter our modern
Oracle) as a prophet will receive a prophet's reward, and whoever
welcomes a righteous person (the Elites) as a righteous person will
receive a righteous person's reward.
Acts 2:17 In the last days (the end of our modern age), God says, "I will
pour out my Spirit on all people. Your sons and daughters will prophesy,
your young men will see visions, your old men will dream dreams."
How can you Deal with Those Who Constantly Drain You!
They are all around us: People who suck all the positive energy out of us
to fuel their relentless hunger for negativity leaving us drained,
exhausted and unhappy. Whatever you call them, energy vampires,
energy consumers or just unhappy negative people, they can wreck your
life if you do not have effective strategies to deal with them.
Energy vampires are often people with personality disorders who tend
to be: Intrusive, showing poor boundaries - Overly dramatic, making
mountains out of molehills - Overly critical, finding fault with just
about everyone and everything in their lives - Chronic complainers,
rarely finding anything to their liking or meeting their satisfaction -
Argumentative, having trouble agreeing with others, even on things that
seem insignificant or inconsequential - Relentlessly demanding and
persistent, being unable to take no for an answer - Constantly negative,
always seeing the glass half empty - Unable to accept responsibility,
blaming everyone but themselves for their actions and problems.
Know One when You See One
The negative nature of energy vampires is not always readily apparent
when you first meet them. At first, their quirkiness may intrigue you.
Their gossip and stories may leave you wanting to hear more. Their
dramatic flair may entertain you, or their hard luck stories may suck
you in. Soon, however, you begin to realize something is wrong. Do not
ignore those feelings. Pay close attention to your instincts and your
physical reactions after your encounters. If you find yourself
experiencing muscle tension, loss of energy, headaches, irritability,
sadness, mental confusion, or negativity, you likely have an energy
vampire in your life.
Once you have identified such people, limit the amount of time you
spend with them. If you cannot detach completely, as in the case of
family members or coworkers, set firm limits. For example, for those
who are intrusive or overly dramatic and end up consuming a lot of
your time with their tales of woe or displays of theatrics, you should
start off conversations with something like, "I only have a few minutes
before I have to [fill the blank]..." Once that time is up, politely
disengage.
No matter how much you might like to think or hope you will be able to
fix their problems, you will not. Chronically negative people will either
resist your interventions or create new crises in their lives for you to
"fix." The truth is that in cases of personality-disordered people even
the best therapists have difficulty effectuating change. In short, their
problems are beyond your ability to "fix." Your best strategy is to
protect yourself by setting clear and firm limits. For example, for those
who are very needy or insecure and constantly want your guidance,
resist offering solutions. Instead, say something like, "I am confident
that you will be able to find the right answer on your own," and excuse
yourself. You do not have to be rude - you can be firm in a kind and
empathic way.
There is No Reason to Allow their Problems to become Yours!
In the times we live in, energy, especially the positive kind, is a precious
commodity. It is not something you should willingly give up to the
negative power of those who would steal your energy. Instead, keep a
positive attitude and surround yourself with positive people who leave
you feeling upbeat and energized. In the words of Helen Keller, "Keep
your face to the sunshine and you cannot see the shadow."
Typically you will find corruption not only in Governments, but also the
work force, organized crime and even within your own Family at Home!
There are many levels of corruption. The abuse of power you will find at
home might not seem like such a big deal, but sometimes that is all that
it takes to push a family member to commit suicide.
Romans 14:17 For the kingdom of God is not a matter of eating and
drinking, but of righteousness, peace and joy in the Holy Spirit.
John 6:35 Then Jesus declared, "I am the bread of life (a recycling of
energy replacing food). Whoever comes to me will never go hungry, and
whoever believes in me will never be thirsty.
We will Conclude with this Special Note:
Gradually, during thousands of years of recycling our hydrogen energy
from food within us, drinking or eating will be unnecessary. This will
create a conscious spinning energy within. This conscious energy will
be all that we need for survival at that time. This conscious energy will
also amplify our Souls. It will support and expand our Knowledge and
Wisdom to increase the Vision of Life (the Third Eye or the Sixth Sense).
John 6:40 For my Father's will is that everyone who looks to the Son and
believes in him (the Resurrection) shall have eternal life, and I will raise
them up (to receive Everlasting Life) at the last day."
Romans 16:20 The God of peace (from Heaven, 'Galaxy') will soon crush
Satan (the spirits of planet earth, 'matter or gravity') under your feet
(with the help of the Angels). The grace of our Lord Jesus be with you.
Matthew 7:24 Therefore everyone who hears these words of mine (Jesus)
and puts them into practice is like a wise man (the Comforter) who built
his house on the rock (continuing on the road with 'the Gospel of Christ').